Digital Theory Executive Programs
Advanced Business Learning for the Digital Economy
As digital technology transforms the converging media, communications and technology ("TMT") sectors, Digital Theory delivers advanced digital business programs to senior executives across Canada.
Featuring top international business leaders, Digital Theory Executive Programs offer "just-in-time" knowledge and business strategies, enabling organizations to drive innovation, take advantage of emerging opportunities and exploit the digital economy.
Contact us about upcoming programs and custom seminar opportunities:
Tel: (416) 722-4996
Email: info@digitaltheory.ca
Website: www.digitaltheory.ca
---
The Digital Convergence
Executive Program
Presented in Partnership by Digital Theory Media Consulting and
Canadian Women in Communications:

Digital technology is transforming the technology, media, and telecommunications ("TMT") sectors, creating unparalleled opportunities and efficiencies. Success requires leading-edge knowledge to drive innovation and exploit radically altered business models.
Presented in partnership by Digital Theory Media Consulting and Canadian Women in Communications The Digital Convergence Executive Program is the first of its kind in Canada and has been created specifically for TMT executives. Through exclusive seminars and full day courses, this program will deliver cutting edge business intelligence, relevant case studies and actionable industry strategies. With a program curriculum overseen by an Advisory Committee of leading executives and academics, participants will gain new insight and tools to exploit the latest digital trends, revenue models and growth opportunities.
---
Full Day Seminar Series for Fall 2011
Presented in Partnership by: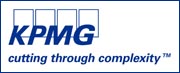 With Industry Support from:
In a series of three full day programs, TMT executives will gain industry-relevant strategies and practical tools to capture new digital opportunities and contribute to organizational transformation. Each program features leading industry instructors, lectures, case studies and in-class exercises. In addition, structured one-on-one meetings with expert mentors across TMT sectors and wine and cheese networking provide key opportunities for business development.
For program information and group sales contact:
Wendy Jacinto
Manager, Regions and Program Development, CWC
(416) 363-4964/800-361-2978 x305
wjacinto@cwc-afc.com