Leveraging Digital Business Models
Instructors: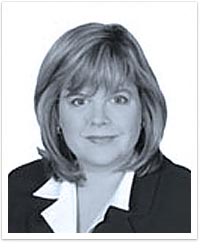 Kate Hanley,
President,
Digital Theory Media Consulting
(Course Facilitator)
Kate Hanley is President of Digital Theory, a management consulting firm that advises clients as they exploit the digital economy. A lawyer and communications industry executive, Kate has developed digital-related business strategies and policy for some of Canada's best known media companies, cultural organizations and government at all levels. Areas of expertise include executive business education, digital business planning and cultural industry research. A frequent lecturer on the intersection of media and technology, Kate's appearances include NextMedia, The National Screen Institute, Insight Information's Entertainment Industries Conference and the Banff New Media Institute.
Kate brings deep industry experience to her current practice. She was most recently, President of Women in Film and Television where she led the organization's national policy, research and executive education activities. There she established the province's media business certification program, delivered in partnership with the Schulich School of Business.
Earlier positions include Vice President, Programming and Business Development for the Jim Pattison Trade Group, Director of Strategic Planning and Business Development for management consulting firm NextMedia, and Director of Business Development at S-Vox where she oversaw the broadcaster's multi-platform revenue operations including affiliate marketing, online distribution and integrated media partnerships.
Kate is former Chair of the Entertainment, Media and Communications Section of the Ontario Bar Association, Past Chair of the Women in Film and Television- Toronto Board of Directors and former Chair of the National Corporate Committee for Unicef Canada. Kate holds a B.A. from York University and an LL.B. from the University of Western Ontario.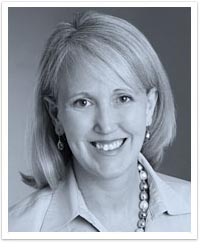 Alex Bellamy,
Partner,
KPMG
Alex Bellamy is a partner with KPMG's Information, Communications and Entertainment practice in Toronto who specializes in Canadian, US and International financial reporting matters for Canadian public and private enterprises. Alex is the head of the Toronto Media and Entertainment practice and focuses on advising clients in this space. Alex is also involved in a number of community and charitable organizations including the Canadian Cancer Society where she is an active volunteer and Sheena's Place, where she is currently a member of the board of directors and treasurer.
Alex is married and has three small children.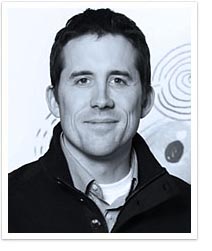 Brad Cressman,
Head of Content at AOL Canada
Brad Cressman is the Head of Content at AOL Canada, where he is responsible for editorial and product strategy for all AOL Canada properties, including The Huffington Post Canada, and managing a team of 27 editors and product leads. Prior to AOL, Brad spent more than four years at Bell Canada as the Director of Sales and Marketing for Sympatico.ca Mobile where his duties included providing creative development, advertising solutions and media coverage across the network; and managed the largest channel within Sympatico/MSN, the largest entertainment site in Canada.
Prior to joining Bell, Brad spent many years in advertising and Consumer Packaged Goods (CPG) marketing.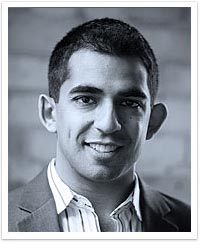 Kunal Gupta,
Chief Executive Officer,
Polar Mobile
As CEO of Polar Mobile, a leading mobile content solutions enabler for large media companies, Kunal leads a fast-growing team in building a next generation mobile software platform so businesses can quickly and efficiently bring to market intuitive and engaging mobile products & services that grow audiences, open new revenue streams and extend brands to the mobile marketplace.
A frequent speaker at industry events on the topics of bringing to market innovative products and services for the mobile consumer, Kunal is regarded as a rising young visionary in the mobile industry. As Founder of the Impact Entrepreneurship Group, the largest youth entrepreneurship non-profit organization in Canada for which he also serves as Chair of the Board, Kunal has been recognized for his efforts in promoting entrepreneurship to youth. He was recognized as Alumnus of the Year by Shad Valley and as a Global Citizen by the United Nations.
Kunal holds an Honours Bachelor of Software Engineering from the University of Waterloo.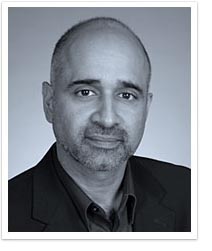 Dr. (Prof.) Sunny Handa,
Blake, Cassels & Graydon LLP,
and McGill University
Sunny Handa is a Partner and co-head of Blake, Cassels & Graydon's (Blakes) Information Technology Group (across all nine Blakes offices) and co-head of the firm's India Practice Group. Sunny deals with information technology, intellectual property, communications (telecommunications and broadcasting) and electronic commerce matters and a range of corporate/commercial matters relating to technology and communications businesses, as well as a substantial practice in mergers and acquisitions of technology companies. Sunny also has an active life sciences/health law practice and has worked extensively for some of the world's largest pharmaceutical companies on a wide array of operational drug-related as well as corporate and commercial matters.
As co-head of Blakes' India Practice Group, Sunny represents a number of Indian companies doing business in Canada as well as Canadian companies doing business in India. He travels to India frequently and was invited to attend the Province of Quebec's most recent trade missions to India.
Sunny has been named consistently by various ranking agencies as one of Canada's Leading Computer and IT Lawyers and as one of Canada's Leading Technology Lawyers.
Sunny is a professor of law (adj.) at McGill University, where he has been teaching since 1994-95. He currently teaches courses on communications law and complex legal transactions (i.e. advanced corporate law) and has taught information technology law, copyright and trade-mark theory, copyright and information technology law, and mergers and acquisitions law in the recent past. He also oversees graduate students writing in the fields of intellectual property, information technology and communications law. He has published widely in legal literature and has also authored and co-authored a number of recent books on information technology, communications law, copyright law and business. Sunny is also the creator and general editor of the IT Law book series for LexisNexis, which has to date launched six titles. Sunny's writings have been quoted and cited with approval by courts across Canada including by the Supreme Court of Canada.
He speaks frequently at conferences nationally and internationally, is frequently quoted by the media on information technology, intellectual property and communications issues, and acts as an expert witness on technology matters.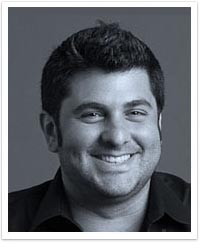 Paul Kontonis,
VP/Group Director, Brand Content,
The Third Act, Digitas New York
As Vice President, Group Director, Brand Content for The Third Act:, a unit of Digitas, Paul leads the development of original and partnered digital brand content entertainment offerings across Digitas client teams. Working in partnership with creative, media and client relationship leaders, The Third Act: team is responsible for leading digital content strategy development, sourcing digital content creator partnerships and crafting digital brand content offerings that are borne out of insight and drive business results. The Third Act: is also the creator behind Digital Content NewFront, an annual event that brings together content creators, distributors, talent, and brands to harness creative media opportunities in original online video and online brand content.
Paul is an interactive media and brand content veteran that has executive produced over 25 web series including successful online branded entertainment for Warner Bros, Armor All, Experian, Holiday Inn Express, Phillips Van Heusen and IZOD IndyCar. Prior to the Third Act: Paul was the Senior Vice President of Branded Entertainment of MATTER, an Edelman Entertainment and Sports Marketing Company.
In early 2007, Paul co-founded For Your Imagination, a pioneering web video studio that developed, produced and promoted original web series. Through his strategic leadership, the studio was selected by TVWeek in 2008 as one of five web video studios most likely to succeed. Prior to that, he served as the Chief Marketing Officer of btldesign, a full service marketing communications agency, developing interactive solutions for Global 100 brands. Paul's interactive experience began as the Vice President of Sales and Marketing at SenseNet, a Web application development agency, and as the Director of Business Development for Silver Shock, a boutique interactive agency.
Paul appears in a number of publications and digital media books including the Documentary Filmmakers Handbook, and is a speaker at several industry conferences and seminars annually. Paul is also a founding member of The International Academy of Web Television.
Keynote Speaker: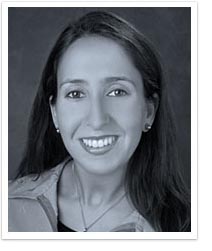 Shari Cleary,
Vice President of Digital Research,
Entertainment and Games,
MTV Networks
Shari Cleary has more than 12 years of experience in Digital analytics and is currently the vice president of digital media research for MTVN's Entertainment and Games group. In this role, she is responsible for all digital analytics for Comedy Central, Spike Digital Entertainment and TV Land. Cleary is on the Board of Directors for the Web Analytics Association (WAA), co-founded the WAA Media Special Interest Group, and was a recent finalist for the WAA's Practitioner of the Year Award. Prior to joining MTVN, Cleary was a digital marketing consultant for Visual Sciences (acquired by Omniture) and worked closely with Media and Content customers to optimize their Web analytics. She was also the director of research for CBS Digital Media from 2002-2006. Cleary was first introduced to digital media research when she joined Media Metrix (acquired by comScore) in 1999. At Media Metrix, she was a research analyst and was also responsible for training Media Metrix analysts worldwide. Cleary has spoken at numerous industry conferences including the Emetrics Summit in Toronto for the past 2 years and was selected for the Women in Cable Telecommunication's (WICT) Rising Leaders Program in May'10. She graduated from Binghamton University's School of Management in 1997.